Make Cleaning, Repairing, Storing And Transporting Bikes Much Easier!



Compatible With Open Dropout And Thru-Axle Frames Up To 12mm 
Suitable For MTB And Road Bikes, Aluminum And Carbon Frame
Works With All Derailleur And 1/8" Chain
Chemical And Oil Resistant
Manage Your Bike Chain And Make Routine Tasks Easy!
The EasierCycling™ Helper slides into the rear dropouts of a bicycle frame and replaces the rear wheel, keeping the chain in place while the wheel is removed for Cleaning, Repairing, Storing And Transporting. It is compatible with all multi-speed and 1/8" chain, and can be used on frames featuring open dropouts or 12mm thru-axles.
The unique design allows the bicycle to be pedaledand thederailleur to be shifted, making the EasierCycling™ Helper an essential tool for chain cleaning or diagnosis of some derailleur issues.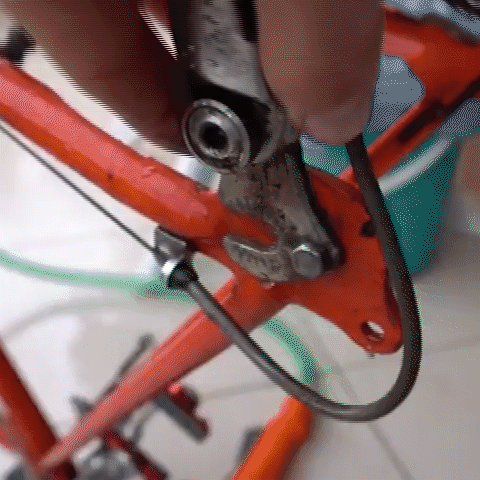 • It makes cleaning your bike easy.
• It makes diagnosing, servicing and maintaining your 
bike easy.
• It protects your bike's paint.
• It makes setting up your indoor trainer easy.
• It makes transporting your bike in your car easy.
•  It Manages your bike chain and makes routine tasks easy.
The EasierCycling™ Helper designed to keep your chain under tension to enable pedaling forwards or backwards and to allow rear derailleur movement with the rear wheel removed. This is useful for a number of reasons.
Also, if you're a stickler for keeping your drivetrain as clean as possible, lubing the chain and leaving it set up on the EasierCycling™ Helper as opposed to the cassette will keep things a bit cleaner.
THE BICYCLE COMPANION YOU NEVER WANT TO BE WITHOUT.
It's a simple idea beautifully executed by EasierCycling. It's compatible with most current road bikes and many future ones using the 142x12mm standard thru-axle. It's small and light enough to fit in a toolbox or case for a trip.
No, it's probably not at the 'essential' end of the Bike tool to buy next scale, but when you get it you'll wonder why you waited so long.
The EasierCycling™ Helper is compatible with open dropout and thru-axle frames up to 12mm, Please put our black wheel on your own thru-axle.